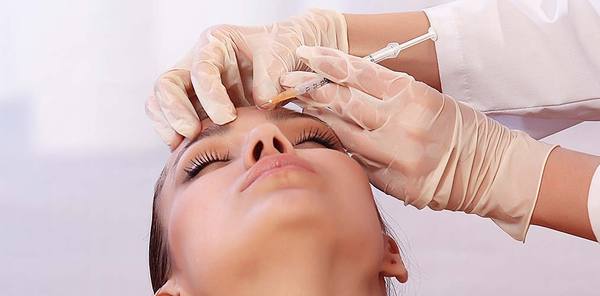 We have an Aesthetics Practictioner who specialises in all your cosmetic needs from Anti-Wrinkle Injections, Dermal Filler & Lip Fillers.
Our Aesthetics Practitioner can help guide you in the right direction she offers FREE consultations with no obligations.
Anti-Wrinkle Injections
Anti-Wrinkle Injections works beneath the skin's surface and targets the underlying muscle activity that causes frown lines and crow's feet.
Wrinkles result from a combination of many factors. It's not just about cellular changes that can occur over time, reduction of collagen, or damage caused by free radicals in the sun and the environment. When you frown or concentrate, the muscles between your brows contract, causing your skin to furrow and fold. And when you squint, the muscles around your eyes contract and cause crow's feet.
Frown Lines are the vertical creases that appear between the eyebrows, generating a tired or angry look. This is a very effective area on which to use Anti-Wrinkle injections and can subtly smooth these frown lines, resulting in a rejuvenated and more relaxed appearance.
Forehead Lines sometimes referred to as 'surprise lines', these appear on the forehead when your eyebrows are raised. As you age, they become more apparent. Excessive lines in this area can give the face and skin an aged appearance. Horizontal forehead lines are mostly due to genetic ageing, Sun damage or smoking can also result in the formation of creases that are deeper.
Around the eyes (crow's feet) – The appearance of fine lines, or 'crow's feet' at the outer corners of the eyes, and their presence even when you're not smiling, is often associated with ageing. However Anti-Wrinkle injections are very effective in reducing their appearance. It's therefore one of the most popular areas for the treatment.
Filler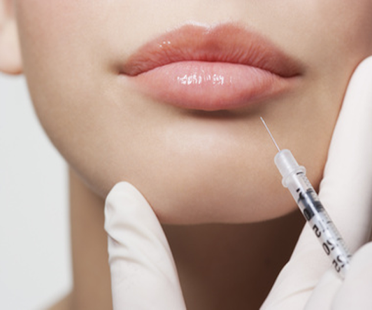 Lip Fillers We use a Hyaluronic Acid (HA) based filler which is injected into the lip, to increase volume and size. The Hyaluronic acid fillers work by not only plumping the lip directly but also trapping water within lips for a natural, plump pout.
Facial fillers can plump up your skin, smooth wrinkles and fill out deep lines by replacing the collagen lost due to natural ageing or skin damage. Premium dermal fillers are injected in small controlled doses just under the surface of skin of the area to be treated.
Naso-labial folds
Commonly known as the smile or laughter lines, these are the two skin folds that run from each side of the nose to the corners of the mouth. If you are bothered by your nasolabial folds, and wonder what to do to improve the area then filler is perfect to fill out these folds, and partnered with cheek filler the face will appear much younger looking.
Marionette lines
Marionette lines run between the corners of the lips down towards the chin and jaw giving a puppet-like effect. As we age, our facial bones become smaller resulting in lines like these appearing. Dermal filler is great for filling in these lines making them less prominent.
Lips & vermillion border – A favourite and probably the most well-known use of filler. The lips can be injected with dermal filler either in the body of the lip to boost fullness or the border of the lips to increase definition. This treatment is ideal for correcting thin lips but can also help solve problems with a downward smile and the need to lengthen the mouth.
Chin augmentation – A perfect alternative to a surgical chin implant, is a non-surgical chin augmentation which is achieved with dermal fillers. Fillers will help define your jaw line and although only a temporary solution it is a great way to see what can be achieved surgically if you are unsure.
Smoker's lines – These are the vertical lines above the lip that appear when you pout. They are mostly caused by regular lip movements but are also called smokers lines, because regular smoking means pressing the lips together.  If your lines are deep enough then they can be drastically reduced with a small amount of injectable filler to achieve a smoother appearance.
Mouth corners – Sometimes the corners of your mouth can droop leaving you looking unhappy. Dermal filler can be placed below the corners of the mouth with a small amount directly into the corners of the lips.
Tear troughs – These are the lines under your eyes that make your eyes look tired. A loss of volume in the area, a loss of tissue elasticity or a mild reduction in bone density could all be causes of concern. By using an advanced technique, dermal fillers can be placed in either the tear trough itself, slightly lower in the cheek area, or indeed a combination of both to achieve brighter, more rejuvenated eyes.
Nose
Have you heard of the lunchtime nose job? Dermal fillers can now be used to straighten out any lumps or bumps in your nose without the need for any surgical downtime. Fillers are injected into the nose to smooth out slight bumps in the bridge of the nose, or rectify a crooked line of the nose (particularly in profile view) and even cartilage irregularities at the tip of the nose all in less than 15 minutes!
There's usually a solution to meet your cosmetic needs as not all treatments are listed here We offer Free Consultations and can advise on the best treatment for you.
Special Offers Available
For more details please don't hesitate to contact us on 01495 718800 where we will be happy to help you with any questions.