Tattoo regret? or doesn't look as you hoped? you don't have to spend your time covering up. With the latest laser technology you can have that tattoo removed or faded enough to get what you want.
How many sessions needed?
This is dependent on the tattoo itself and varies from person to person. We offer a FREE CONSULTATION & PATCH TEST to best advise on this. We will also discuss what is involved with the laser removal and make sure you are happy to proceed with treatment.
What you can expect with treatment As the laser light energy gently vibrates and shatters the ink particles into easily eliminated micro-particles, which will then be targeted by the body's waste disposal mechanisms. The short pulses feel similar to snaps of small rubber bands, followed by a warm sensation. A temporary whitening will follow the first treatment; over time, the tattoo particles will fade through the lymphatic system and the skin will return to its natural colour.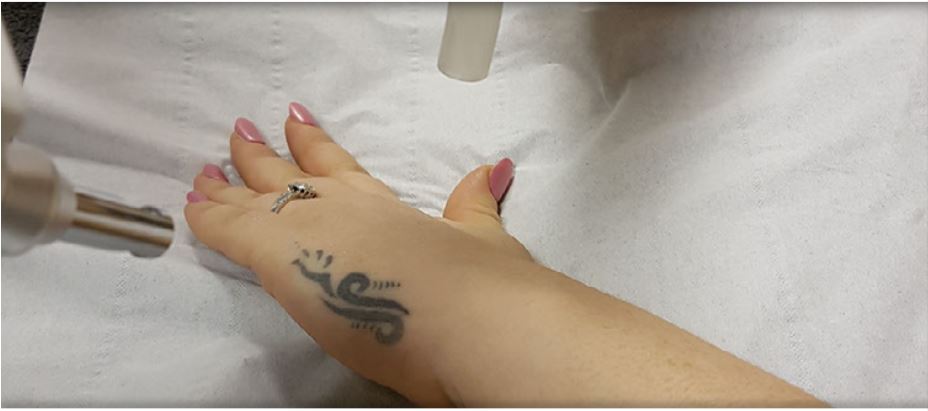 At Studio 9 Advance Treatments we offer an anaesthetic cooling machine that will reduce the pain during your laser treatment at no extra cost.
Prices
3 x 3 – £75
11 x 11 – £120
17 x 17 – £175
For more details please don't hesitate to contact us on 01495 718800 where we will be happy to help you with any questions.

A registered clinic with the Healthcare Inspectorate Wales