Non surgical Blepharoplasty (Eye Bag Lift): Full Eyes £350 (Includes 2nd Treatment)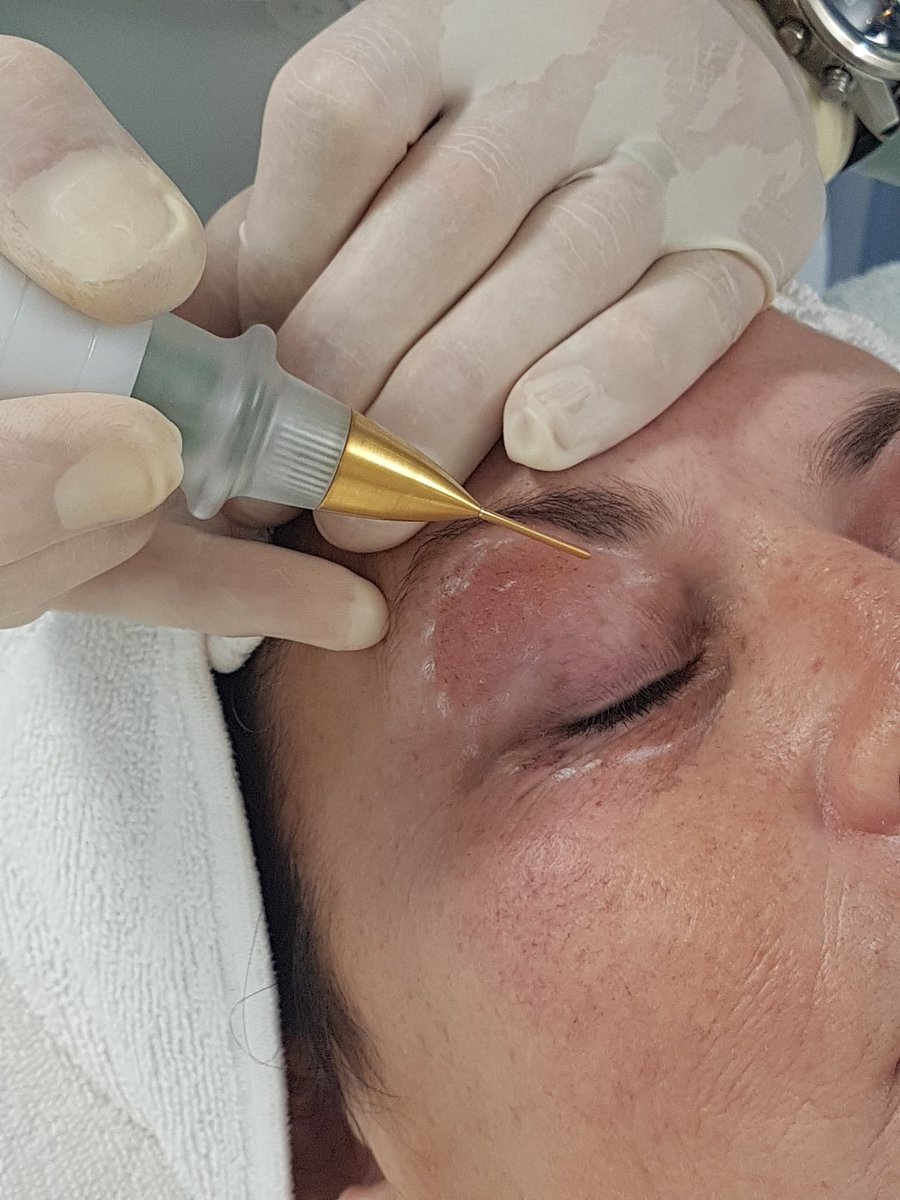 Non-Surgical Blepharoplasty – treatment gives outstanding results which you would normally only expect after surgery but there are no scalpels and no suturing involved. The excess eyelid skin is sublimated using the plasma beam without damage to the basement membrane, muscle or other underlying structures.
The hand piece creates ionisation while hovering the instrument over the skin, this subsequently creates a reaction in the tissues. The plasma energy flow stimulates new collagen formation, it stimulates elastin fibres , improves sun damaged skin, it reduces wrinkles and it smooths the skins surface
This treatment does not involve cutting, injecting, burning or removing of skin or tissue.It is particularly good at working with small areas of heavily lined skin such as upper and lower eye, 'smoker's' lines over the mouth and around the belly button area.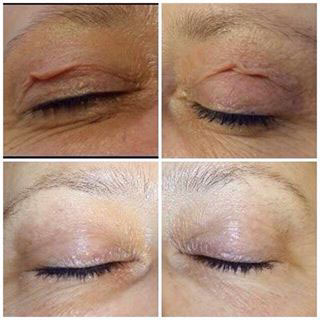 The side effects are immediate and may include swelling & reddening of the treated area for 2-3 days. The healing process will include crusting (which should be left to fall away naturally) over the course of about a week.
An anaesthetic is used before the medical procedure. So the pain from the treatment should be minimal. The healing process can cause some mild discomfort.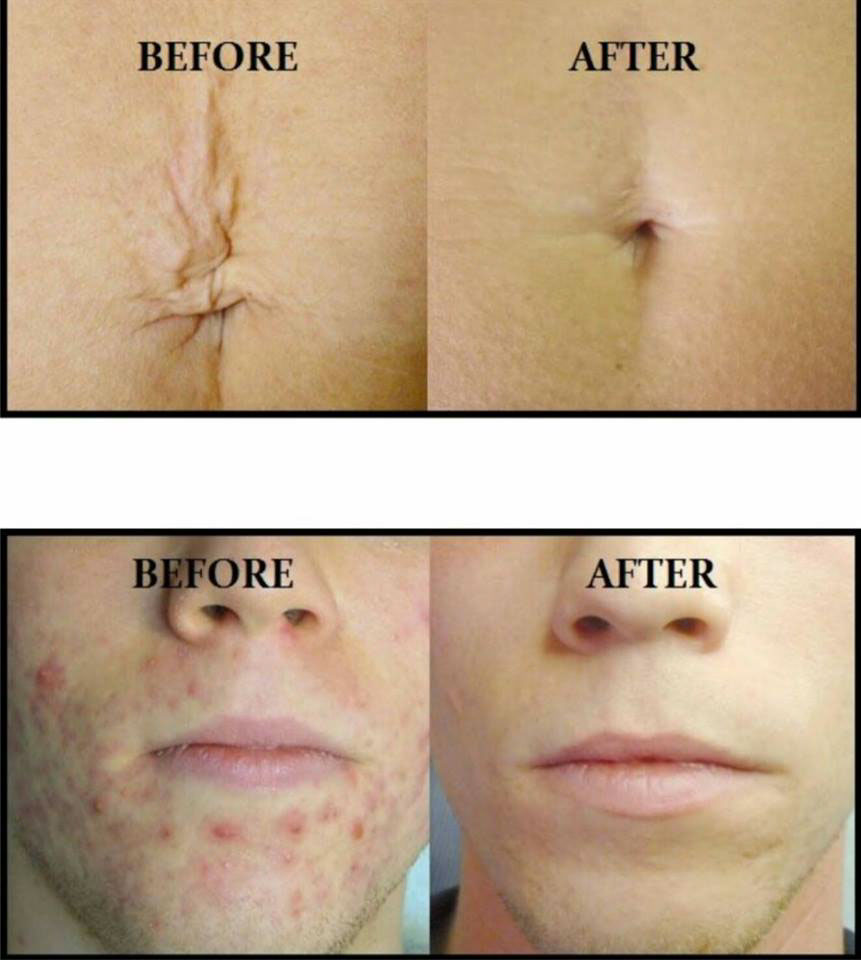 Treatments can sometimes lead to more prolonged redness and swelling, while the skin recovers, this is more likely when the eye lids or areas close to the eye are treated. It can take up to 7 to 10 days to fully recover for some individuals.
Makeup can be applied as cover where needed but should not be applied for 24hrs after the treatment. The results are instant and improve over the next 2-4 weeks.
Most areas of skin can be treated it can be used for fine lines & wrinkling of the face or body such as, upper & lower eye area, smoker's lines, facial lines, belly button area, thighs and cleavage.
It can also be used for correction for scarring (including acne scarring), skin laxity, hyper-pigmentation, removal of warts skin tags etc.
For more details please don't hesitate to contact us on 01495 718800 where we will be happy to help you with any questions. Free Consultations also available.